The Weekly Free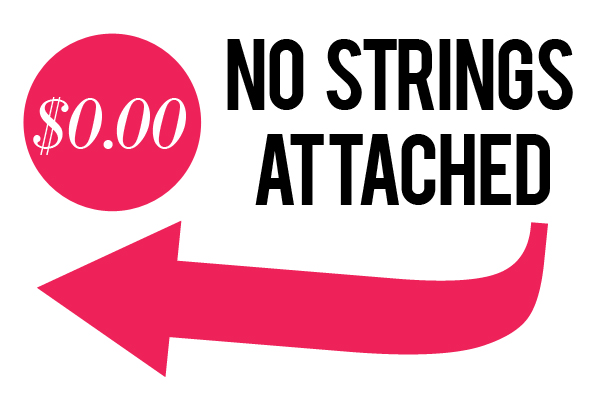 How does this work?  Why is this item free?  Is this real?
The simple answer is that we love to keep our customers happy and we want them to come back every week to see our weekly free item and shop on our website.  Offering a killer deal is a surefire way to do that, and everyone benefits!  We just asked that you pay the shipping cost of $4.99 and we will cover the product cost for you!  Simple as that, Free means Free! ;)  
Weekly Free FAQ
Can I return this item?
Well you could, but there is no reason to, it is free!  Once you pay shipping it is all yours.
Can I get more than one?
Unfortunely we can only allow 1 free item per transaction.  The weekly free is meant to be for everyone so we need to limit it per person.
What if I want to get another one for friend?
You can place a second order for the weekly free if you create a seperate transaction and pay for shipping seperately.